Today was the greatest day of the year, HALLOWEEN! Mar went as '60's Cher and Grace went as evil Gretel, from Hansel and Gretel. It was a lot of fun, so we figured we'd show off our costumes.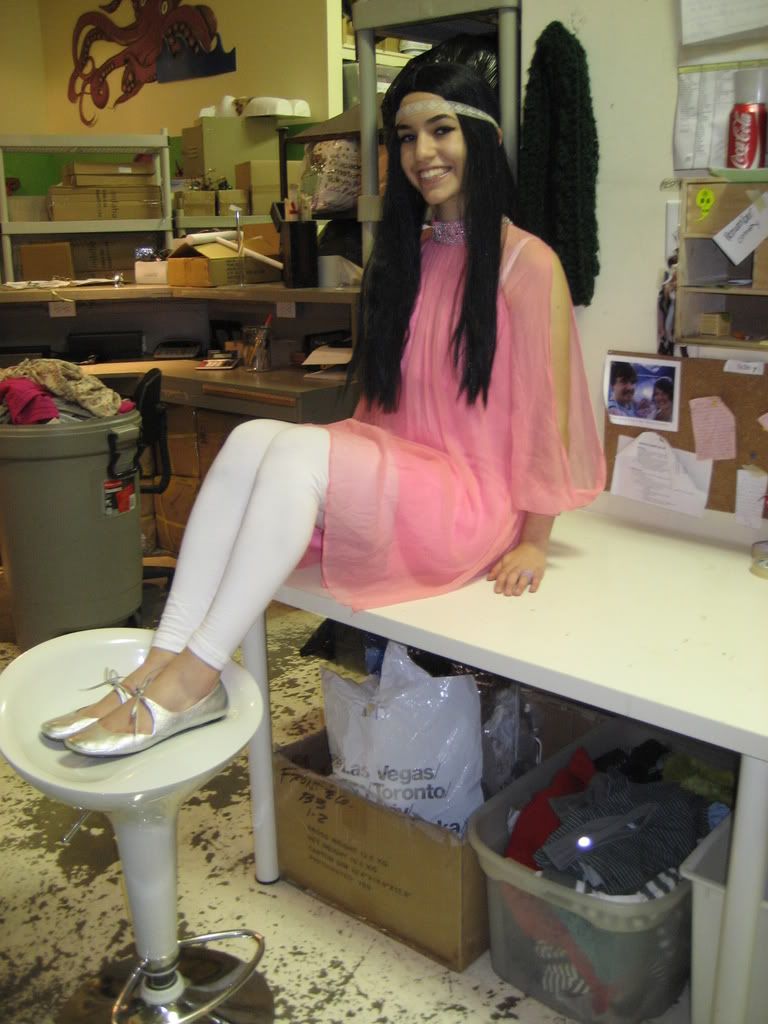 Skipper also dressed up, going as a crazed gorilla.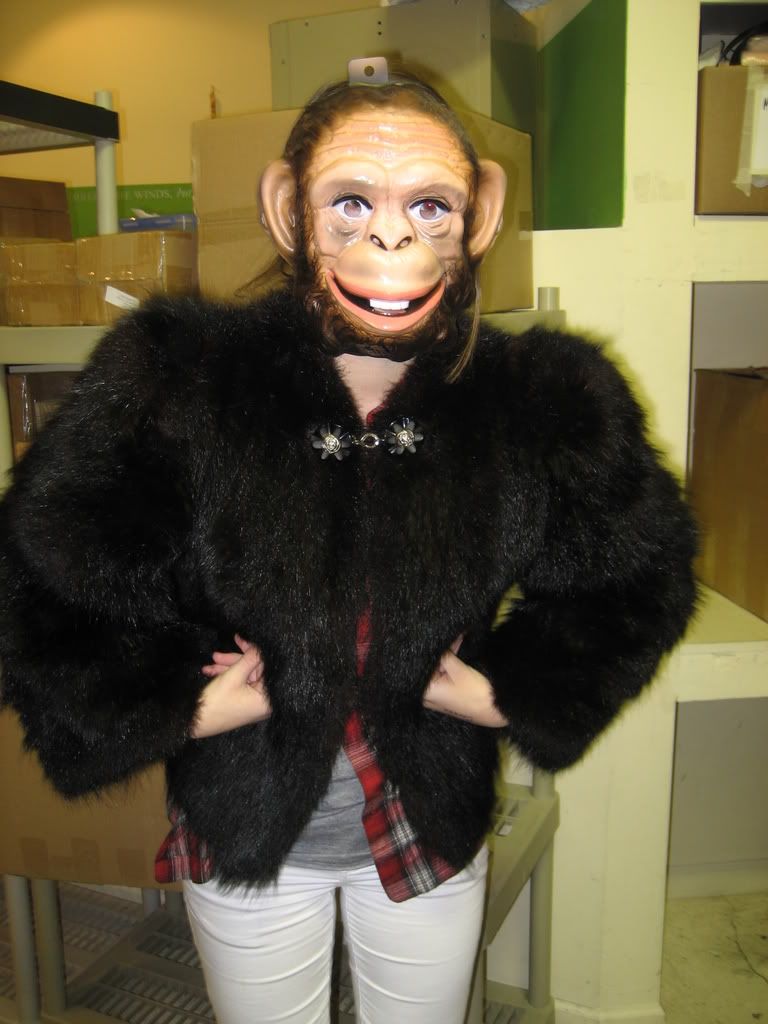 Betsey's costume was the scariest, mixing the style of the '80's with zombie make-up.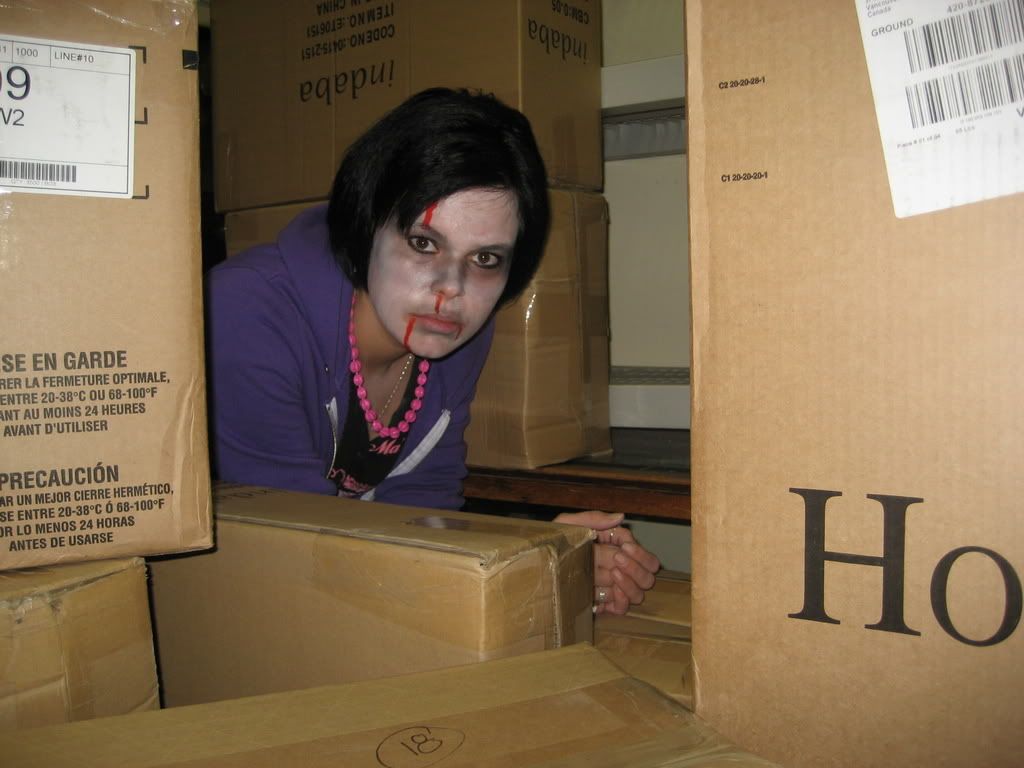 But by the far, the shining star of the day was Gretel's little gingerbread man, all eaten up and gloomy.